So a few weeks ago Craig found a bunny, we couldn't find the nest and if we had left him where he was he would have died. Soo I brought him home.
This is a picture of when we first found him.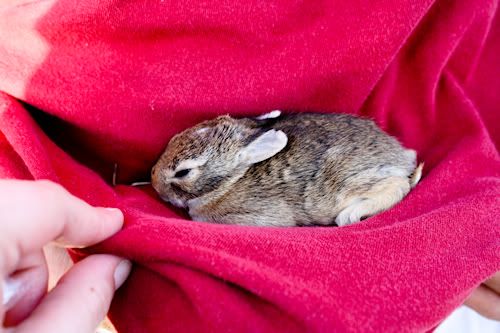 This is the picture of him before we let him go.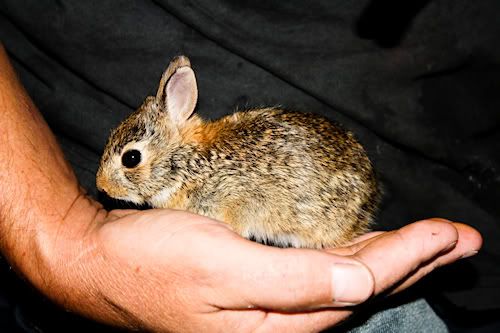 It was so neat taking care of him and watching him grow that little bit of time. I was sad to see him go but he belongs in the wild!!!