So the other night this frog was on my porch. A friend of mine after seeing the pictures named him Squishy.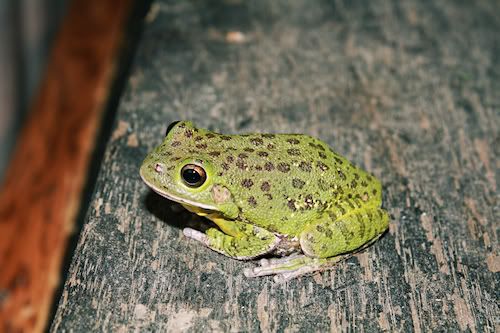 Here I think he was starting to be camera shy.
This is one before he ran off into the night.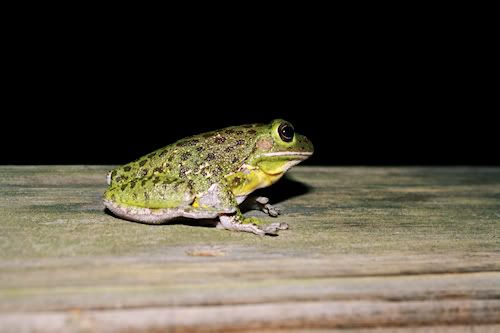 It was pretty neat tho being able to get as good of pictures as I did of him.